2016 Solution Provider 500
The 2016 Solution Provider 500 is our annual ranking of the top solution providers in North America, ranked by solution provider revenue.
FEATURES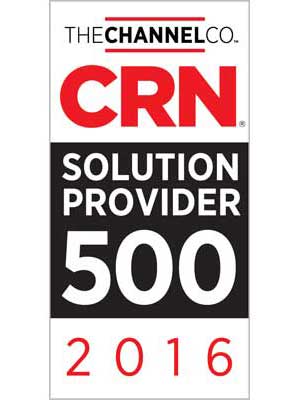 The channel is undergoing a significant evolution as VARs and solution providers morph into strategic service providers: independent trusted technology consultants that drive business outcomes with an emphasis on cloud and managed services delivered through a recurring revenue model.
Some 59 CRN Solution Provider 500 members appeared on Inc.'s list of the fastest-growing private companies, with many cultivating expertise in security, data analytics or cloud to fuel their growth.
CRN's 2016 Solution Provider 500 list ranks the top integrators, service providers and IT consultants in North America by services revenue. Here are the top 50 companies on that list.
Among the companies named to 2016's Solution Provider 500 are 47 companies that are new to the list.
The highest-paid CEOs from publicly traded solution providers and distributors raked in nearly $168 million of compensation last year. Which top exec made the most?
THE TOP 50
The 2016 Solution Provider 500 database can be purchased for off-line use by contacting Laurie Condon (East Coast), or Nora Uriarte (West Coast).
PAST 500s
2015 | 2014 | 2013 | 2012 | 2011 | 2010 | 2009 | 2008 | 2007