XChange Solution Provider 2018
CRN is live in Orlando for XChange Solution Provider 2018.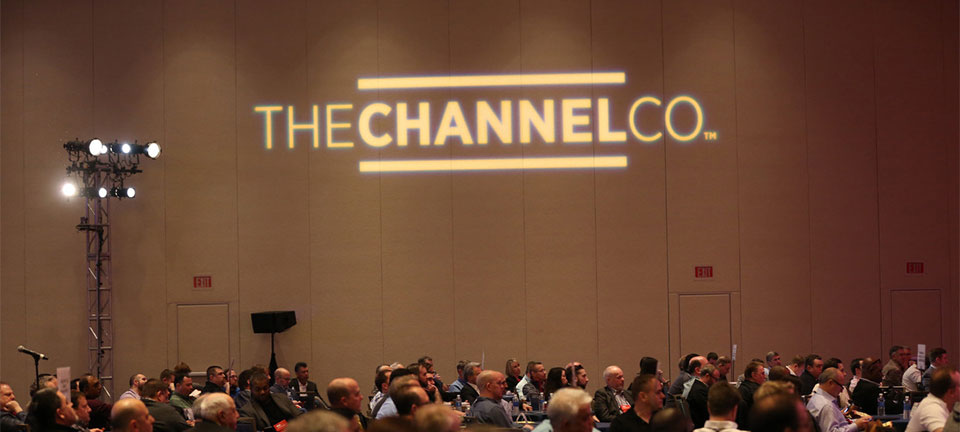 CRN is live in Orlando for XChange Solution Provider 2018.
Get all of CRN's coverage of the event here and follow along on Twitter at #XSP18.
MARCH, 7th
MSSP Superstar Michael Knight: Slow And Steady Wins The Managed Security Services Race
Encore Technology Group President and CTO Michael Knight said partners looking to break into the MSSP space should examine where their talent is today, what they can do that's repeatable, and what they have to change.
Security Expert: Gamification, Encouragement Vital To Boosting Worker Engagement
'You're dealing with people, not servers,' says Jayson Street, vice president of infosec for consultancy SphereNY. 'Servers don't get their feelings hurt when they're compromised.'
6 Key Points For Solution Providers Looking To Drive More SEO Leads
Google and original content are vital to solution providers hoping to establish a more effective digital marketing presence, according to MSP SEO Factory's David Walter.
MARCH, 6th
The Channel Company CEO Skelley: Now Is The Time To Drive Solution Provider Success By Closing Gap Between Sales And Marketing
Backed by The Channel Company research, CEO Bob Skelley leads a panel discussion on the impact of the ever-widening gap between sales and marketing at XChange Solution Provider 2018.
eFolder: Avoid Chain-Based Backups, Improve Automation For Better Data Protection
The founder of Replibit, which was acquired by eFolder, introduces XChange Solution Provider attendees to new technologies and best practices aimed at improving their customers' data protection.
WatchGuard: Partners Must Deploy Tools That Can Spot Malware, Anywhere
WatchGuard VP Brendan Patterson said the channel should capitalize on enhanced capabilities to detect cyberattacks in novel ways, yet also needs to have a response prepared if prevention doesn't work.
Kilroy Blockchain CEO: 10 Things Solution Providers Need To Know About Blockchain
The providers. Private versus public. What's under the hood? Here are 10 things solution providers need to know about blockchain technology.
Eaton Doubling Down On Software Solutions, Training To Drive MSP Services In 2018
More than 600 channel partners have been trained on Eaton's Learning Management Training System program, providing MSPs with the tools to win more recurring revenue.
MARCH, 5th
A 'Menu' Of Products, Services Puts Solution Providers On Path To Resiliency In An Unpredictable Market
Solution providers can benefit from organizing their offerings and resources into toolkits, technology teams and solutions menus that align closely with the demands of customers and prospects while remaining flexible.
5 Ways Diverse Technology Solutions Built A Business That Attracts And Keeps Top Employees
Clayton Hart, the solution provider's CEO, highlights key interview, management and trust-building tactics while speaking at XChange Solution Provider 2018.
HPE Distribution Leader Gammon: Barrage Of HPE Incentives Driving Game-Changing Partner Profitability
The Hewlett Packard Enterprise second quarter incentives include up to $11,000 on a new logo, 33 percent off 3Par Renewals, and up to $575 for Gen10 ProLiant DL385 Smart Buys , said HPE North America Disty leader Gary Gammon.
Focus, Consistent Efforts Will Sustain Growth As Solution Providers Transition To Game-Changing Technologies
Solution providers can use a few strategies to make sure they don't sacrifice revenue while transitioning to game-changing offerings like SD-WAN, next-generation security or containers.
NetApp Exec: Hyper-Converged Infrastructure (HCI) Simplicity Has Wide Appeal
At XChange Solution Provider 2018, NetApp executive Jeremy Hall talks about how customers are willing to give up features and better performance of converged infrastructure in favor of simpler hyper-converged solutions.
Former Hard Rock Training Guru: Create An Experience That Causes Customers To Fall Madly In Love With You
Businesses should obsessively focus on just three questions, says training expert Jim Knight: Are customers coming back? Are they spending more money? And are they going to talk about you?
Intermedia Seeks Deeper, High-Margin Relationships With Partners In Drive To Be UCaaS Market Leader
Intermedia' Unite UCaaS platform is vital to its growth strategy, which includes a goal to double in size within the next three years -- something executives say it can't achieve without partners.
Intermedia Chief Revenue Officer Martorano On The Big Unite UCaaS Opportunity, Private Labeling, The D&H Deal And Overcoming The Channel 'Fear' Factor
'Our competition is the channel community's fear of getting into this [Unified Communications-as-a-Service] market,' says Intermedia Chief Revenue Officer Eric Martorano speaking about the company's Unite UCaaS sales offensive.
SaaS Discovery And Mapping Specialist iQuate Seeking Channel Partners To Drive Faster Cloud Migration
"We can discover all your business applications across a data center or hybrid cloud type environment [within] minutes," said iQuate vice president Fred Johannessen at XChange Solution Provider 2018.
MARCH, 4th
XChange: Solution Providers Predict Record Growth In 2018, Expecting Biggest Sales Bang Since The Dot.com Boom
Solution providers say innovative security and managed cloud services offerings are driving the biggest channel sales gains since the dot.com explosion in the mid-'90s.
Solution Providers: Container Tech, Particularly Kubernetes, Is 'Taking The Whole Industry By Storm'
Container technology is becoming a critical for the channel to understand because it is the future for cloud and application deployment, solution providers said.
APC Making Channel Investments In IoT, Managed Services To Drive Partner Profitability
"We're constantly evolving our programs and offers to figure out how partners can add value in ways they may not have done before," said APC by Schneider Electric's Jarrad Morelli, at the XChange Solution Provider 2018 conference.
Retired General: You Must Understand 'Values In Use' To Truly Reshape Your Company's Culture
"As leaders, you always have to ask, 'What are our values in use today?' said renowed leadership expert Retired Brigadier General Bernard Banks. "Because if you're not keeping an eye on them, they can quickly get away from you."
5 Ways Diverse Technology Solutions Built A Business That Attracts And Keeps Top Employees
Clayton Hart, the solution provider's CEO, highlights key interview, management and trust-building tactics while speaking at XChange Solution Provider 2018.
Your Sales Funnel Is Leaking: Four Ways Solution Providers Can Plug In The Right Marketing, Sales Strategy
IgniteRM's Ginger Clay tells an XChange Solution Provider audience that they need to clearly define and separate marketing and sales roles and better manage the leads process.