Printer-friendly version
Email this CRN article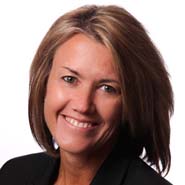 Tracy Balent
FalconStor Software has relaunched its channel program as a way to give partners more clarity on what they need to do to benefit from the company's storage sales, as well as a way to rebuild a channel buffeted over the past couple years by changes in how it approached its partners.
FalconStor, a Melville, N.Y.-based developer of disk-based data protection technology on Monday unveiled a new two-tier program that replaces its former three-tier program, making it easier for partners to work with the storage vendor, said Tracy Balent, senior director of channel sales.
Balent, who joined FalconStor a year ago after spending 17 years as a channel exec with CA, admitted the new program comes at a time of transition for FalconStor.
[Related: FalconStor Software President, CEO Abruptly Resigns]
"This is a time when a lot of rebuilding had to be done," Balent said. "The product is strong. And the leadership team and management team has the confidence to really do well. Going into 2014, you'll see a lot of changes at FalconStor."
The changes also come after a year in which FalconStor saw its share prices drop 42 percent thanks to sales declines and operational losses. Poor performance lead to the abrupt resignation in July of Jim McNiel as president and CEO of the company.
With the new program, FalconStor is streamlining its channel program into two tiers, premier and affiliate, as opposed to its previous three-tier program, Balent said.
The company is also offering increased training opportunities for partners that want to invest in achieving the benefits of the higher level, she said. That includes comprehensive training and certification programs, including one-on-one classroom training.
The program also treats different types of partners, including solution providers, services providers, alliance partners and distributors, differently.
"Before, we were focused on reseller partners, and looked at all the different partner types as if they were one," she said. "With the new program, we are more flexible with different partner types."
NEXT: FalconStor To Be More Accountable To Partners
Printer-friendly version
Email this CRN article