Printer-friendly version
Email this CRN article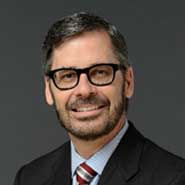 Steven Hagler
Hewlett-Packard has brought back a former software executive to be the new manager of the company's Moonshot server business.
Steven Hagler recently took on the role of senior director for the Moonshot server business in the Americas, where he will lead strategy, business development and sales for the new server line, according to his LinkedIn profile.
HP's Moonshot servers, which were officially shown in April for the first time, is a new line of high-density, low-energy-consumption servers based on a modular design.
[Related: HP Partners: Excited About Moonshot Servers, Not So Much MicroServer Gen8 Servers]
The first HP Moonshot servers coming to market feature modules based on the Intel Atom S1200 "Centerton" processors, with follow-up modules based on a wide range of processors including ARM and AMD to come. HP is also expected to introduce new modules optimized for specific applications as well.
HP was unable to provide more information about Hagler at press time.
Hagler spent 25 years at HP before leaving the company in mid-2010, when he served as director for HP's Industry Standard Server (ISS) software in the Americas. He then spent nearly two years as the global vice president for distribution and volume resell at SAP before rejoining HP in June.
Hagler's experience in the software business could have been a factor in his promotion to senior director given that one of the focuses on HP's Moonshot server line will be on application-specific server modules.
Hagler works with Paul Santeler, vice president and general manager of the Hyperscale Business Unit within the HP's ISS and Software business. Santeler is managing the technical development of the Moonshot servers.
The return of Hagler to HP to run the Moonshot business is good news to Rich Baldwin, CIO and chief strategy officer for Nth Generation Computing, a San Diego-based solution provider and HP partner.
Hagler has a long history in HP's channel management and was known as establishing and managing the vendor's series of Elite programs, Baldwin said. Hagler also spent time working with HP's partner advisory councils in the past, he said.
"He's a great guy," he said. "He really knows the channel. He'll be a great right hand man for Paul Santeler."
Baldwin said that both Santeler and Hagler will be speaking at this month's Nth Symposium in Anaheim, Calif.
NEXT: Assessing The Moonshot Market
Printer-friendly version
Email this CRN article