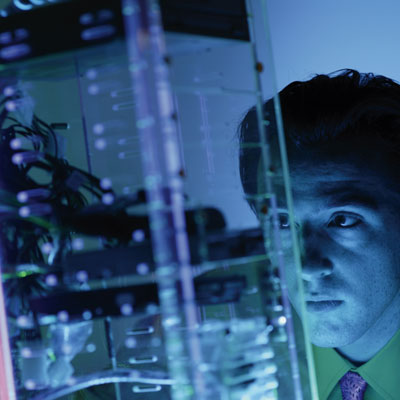 Printer-friendly version
Email this CRN article
Kaseya has introduced a custom-designed bundle to provide MSPs with positioning, sales training, pricing, packaging and lead-generation support around its security and network monitoring tools.
The New York-based remote management and monitoring company said its new Powered Services will boost profits and recurring revenue for its MSP customers, according to Jim Lippie, general manager of cloud computing. Prior to this launch, Lippie said Kaseya didn't have a systematic way of providing streamlined education and training around its end-user security and network monitoring services.    
"It was ad-hoc and on-demand," Lippie told CRN. "We were being reactive to their requests."
[RELATED: Kaseya Unveils Public Cloud Management Tool To Automate Tasks, Save MSPs Money]
For $3,200, MSPs can get a one-year subscription to AuthAnvil Security-as-a-Service - another Kaseya offering - that covers all of the sales enablement and certification materials for up to eight end-user clients with 250 seats each, Lippie said. Additional client packs can be purchased for $400 per pack per year, he added.
MSPs can purchase the Traverse Network Monitoring-as-a-Service offering with a $5,000 annual subscription.
Plans to extend the Powered Services to its upcoming cloud management-as-a-service offering are based on the Unigma public cloud management tool, which Kaseya acquired during the spring.
From a positioning standpoint, Lippie said Kaseya has built out a module to help MSPs understand who their competitors are in the space and how to sell against them, with a particular focus on the strengths and weaknesses competing products bring to the table as well as their price points. This should put solution providers in the best possible position when it comes to selling Kaseya's offering, Lippie said.
"MSPs need to understand who they're competing against," Lippie said. "Understanding the market as a whole is very important."
AuthAnvil's Security-as-a-Service tool enables MSPs to address a fairly new market, Lippie said. Just 25 percent of North American channel partners today carrying a product that delivers two-factor authentication and single sign-on, both of which are provided by AuthAnvil.
As far as prospecting is concerned, Kaseya hopes to help MSPs identify which of their end users would be the best fits for the security and network monitoring tools, then provide channel partners with a roadmap on how to bring those new capabilities to them.
Lead generation is the key to being successful in any endeavor, Lippie said, so Kaseya intends to give MSPs the capabilities needed to be successful from a marketing standpoint.
Printer-friendly version
Email this CRN article