Email this CRN article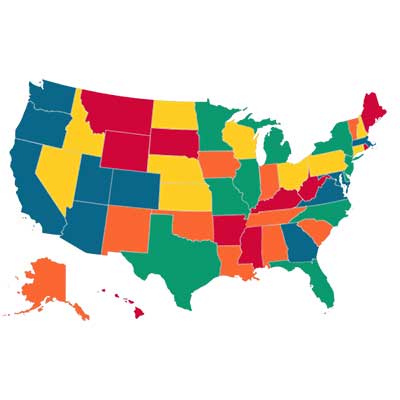 Anywhere But Here?
Not all U.S. states are created equal, at least not when it comes to how business-friendly they are.
Entrepreneurs seeking to start a solution provider business might be wondering which states to avoid calling "home." When it comes to taxes, regulations, access to an educated workforce and other factors important to solution provider owners, some states are near inhospitable.
In a groundbreaking new research project, The Best States To Start A Solution Provider Business, CRN Research gathered data on all 50 U.S. states across a variety of parameters.
We milled it all together, measured the states against each other and ranked them according to how solution provider business-friendly they are.
Here's a look at the 10 that came out as the worst states for solution providers to do business in.

Email this CRN article