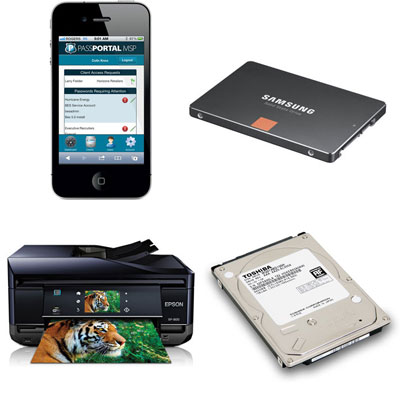 Catching Fire In The Fall
Surprise, surprise - the Apple iPhone 5 has landed on CRN's list of the hottest tech releases in September. But, Apple certainly isn't the only mobile game in town. Samsung and Motorola made their best attempts at stealing some smartphone spotlight by unveiling a slew of new Android devices. And, Amazon certainly made a splash with the introduction of its latest tablet, the Kindle Fire HD. September was also a big month for cloud computing with VMware's introduction of the vCloud Suite 5.1 and a handful of other noteworthy cloud products debuting at Dreamforce 2012.
But, it's not all about cloud and mobile. There were a handful of other products we were taken by in September, including ViewSonic's new VSD220 Smart Display, Cisco's much anticipated new Nexus 3548 switch and Samsung's 840 Series SSDs. Check out CRN's picks for the hottest tech releases and services making a splash in virtualization, security, storage and other tech sectors throughout the channel.