2017 CRN Channel Madness
Welcome to CRN Channel Madness, 2017 Edition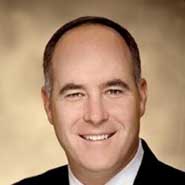 Channel Madness Champion
Terry Richardson, HPE
It starts with 32 of the industry's most influential channel chiefs. It ends with one. CRN's third annual Channel Madness Tournament of Chiefs pits some of the channel's best-known executives against each other in head-to-head battles where CRN readers vote to determine the victors.
Madness Coverage
HPE's Richardson, Verizon's Schijns To Battle For Championship
Round 4 Results, Championship Preview
Richardson, Schijns Grab Early Leads In Semifinals
Round 3 Results, Round 4 Matchups
Channel Madness Round 3 Results: Schijns, Schuster Advance to Semifinals
Channel Madness Round 3: Tight Battle In The Cloud, Dell EMC's Byrne Pulling Away
Round 2 Results: Late Lead Changes Put Martorano, Schijns Into The Enterprise 8
Round 2: Dell EMC's Byrne Locked In Close Battle With NetApp's Lipsin
Round 2: Richardson Comes Out Strong Against Fellow HPE Channel Chief Dunsire
Round 1 Results, Round 2 Matchups
Channel Madness: Late Lead Changes Bring Round 1 Upsets, 2016 Champ Fails To Advance
2017 Channel Madness Round 1 Results So Far: Cloud Battle Brewing
Choose Your Chief: 2017 CRN Channel Madness Voting Opens Thursday
CRN

tv
Download your own copy of the 2017 Channel Madness brackets now.
Check out this year's complete Channel Chiefs special report.
See how 2016 Channel Madness went down.
Bracket Challenge
120 CRN readers entered the Channel Madness Bracket Challenge, for a shot at prizes and channel bragging rights. Choosing the final winner earns 16 points. Congratulations to Comport1868 and our other top finishers!
| | |
| --- | --- |
| Comport1868 | 49 |
| hokies1 | 47 |
| Andy_HPE | 42 |
| winner | 40 |
| Bumble | 38 |
| MgoBlue | 36 |
| Celtic Voice | 34 |
| KCOS18 | 32 |
| VZSchijnsFan | 31 |
| Channel Score | 30 |
| JJDiz | 30 |