Printer-friendly version
Email this CRN article

For the last decade, the CRN Test Center has been honoring the tech industry's top manufacturers across multiple sectors with its Tech Innovator awards. The 2013 Tech Innovators were chosen by the CRN editorial staff based on technical merit and their investment in providing channel partner support. In addition to honoring the winners, this year's awards also highlight the multiple companies included in the Tech Innovators' 17 categories.
Click on a tab to see the winners and candidates for each category of the 2013 Tech Innovator Awards.
For more information on the winners, check out the Most Innovative Products Of The Year slideshow.
Security
Winner:
---
Candidates:
Cloud Solutions
Winner: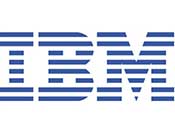 IBM Corporation
- IBM zEnterprise BC12 (zBC12)
---
Candidates:

Adaptive Planning
- Adaptive Consolidation

Avnet Technology Solutions
- VSPEX Mobile Data Center

Centrify Corporation
- Centrify for SaaS

Cloud Elements - Pax8

Continuity Software - AvailabilityGuard/Cloud

dinCloud
- dinManage (latest release)

Glassbeam
- Glassbeam Health Check

Kaseya
- The Kaseya Platform, Version 6.3

LG Electronics USA - 23CAV42K V-Series Zero Client Cloud Monitor

Microsoft
- Windows Azure Pack (formerly Windows Azure Services for Windows Server)

OS33 - OS33 Drive for iOS

PEER 1 Hosting - Mission Critical Cloud

RingCentral - Business SMS

Salesforce.com
- Salesforce Communities

Samepage - Samepage

Scribe Software
- Scribe Online Integration Services

Skyhigh Networks
- Skyhigh Networks Cloud Services Manager

SkyKick
- SkyKick Application Suite

STORServer
- STORServer Cloud Appliance

Vidtel - Vidtel Gateway

Zetta.net
- Zetta.net DataProtect 4.0
Storage
Winner:
---
Candidates:
Networking – Enterprise
Winner:
Dell
- Dell Networking S5000
---
Candidates:

A10 Networks
- A10 Thunder 3030S Unified Application Service Gateway

Aryaka Networks
- Network as-a-Service (NaaS)

Barracuda Networks
- Barracuda Load Balancer ADC

Brocade
- Brocade ICX 6650

Enterasys Networks
- OneFabric Connect SDN

ExtraHop
- ExtraHop EH8000

Extreme Networks
- Summit X440 Series
Hewlett-Packard - HP 2929 Switch Series

IBM System Networking
- IBM SDN for Virtual Environments (IBM SDN-VE)

Juniper Networks
- EX9200 Ethernet Switch

Mellanox Technologies
- SX1012

Microsoft
- Windows Server 2012

Net Optics - xBalancer 5.0

Polycom
- Polycom RealPresence CloudAXIS Suite

Talari Networks
- APN 3.0 Operating Software
Software – Enterprise Management
Winner: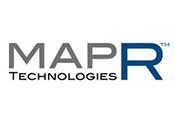 MapR Technologies
- MapR M7
---
Candidates:

Averail
- Averail Access

Brocade
- HyperEdge Architecture Mixed Stacking and Distributed Services

Dell
- Dell Active Fabric Manager

Fiberlink
- MaaS360 Secure Productivity Suite

FieldView Solutions
- FieldView 6.0

FrontRange - FrontRange HEAT 2013

Halo Business Intelligence
- Halo Business Analytics and Intelligence 2013

Infor
- Infor Ming.le

Kaseya
- The Kaseya Platform, Version 6.3

Laserfiche - Laserfiche 9

Microsoft
- System Center 2012 SP1

NetSuite
- NetSuite SuiteCommerce

Novell
- Filr

Raritan - dcTrack 3.0 DCIM software

Silver Peak
- VX-9000

SYSPRO - SYSPRO 7 Enterprise Resource Planning Software

TSO logic - TSO logic's Application Aware Power Management

xTuple - xTuple Mobile Web
Networking – Voice/Data/UC
Winner: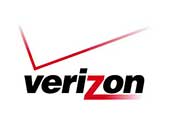 Verizon - Virtual Communications Express
---
Candidates:

CyberPoint International - Prescient T700S-FW

Digium
- VoIP Gateway

Logitech International
- Logitech UC Solution for Cisco 725-C

Logitech International - Logitech Webcam C930e

Sonus Networks
- Sonus SBC 1000 and 2000 Session Border Controllers

Tely Labs
- telyHD Pro Appliance

Vidyo
- VidyoSlate

Vidyo - VidyoMobile for Android Version 2.0
Networking – Wireless
Winner:

Ruckus Wireless
- Ruckus ZoneFlex 7055
---
Candidates:

Aerohive Networks
- SR2024 Switch

Enterasys Networks
- IdentiFi

Xirrus - Xirrus XR-520

Xirrus - Xirrus Wi-Fi Designer-Cloud
PC – Laptops/Convertibles
Winner:
---
Candidates:
PC – Servers
Winner: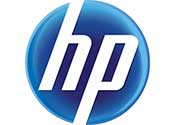 Hewlett-Packard
- HP Moonshot system
---
Candidates:

Dell
- PowerEdge VRTX

Dell
- Dell KACE K1000 Asset Management Appliance - Systems Managerment Device
Lenovo - ThinkServer RD330

Super Micro Computer - SYS-5038ML-H12TRF

Super Micro Computer - SYS-5038ML-H8TRF

Super Micro Computer - SYS-5037MC-H12TRF

Super Micro Computer - AS-3012MA-H12TRF

Super Micro Computer - BBP SuperServer (SYS-1027R-72BRFTP)
Software – Productivity
Winner: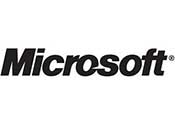 Microsoft
- Microsoft Lync 2013
---
Candidates:

AT&T - AT&T Enhanced Push-to-Talk

Blue Jeans Network
- Blue Jeans

Bluebeam Software - Bluebeam Revu

Condusiv Technologies
- V-locity Server

Deskera - Deskera Application Suite

etfile (OfficeScope) - OfficeScope

iasset.com
- iasset.comTM

SiSense
- Prism 10X

TOA Technologies
- ETAdirect Professional

Wasp Barcode Technologies
- Inventory Control Version 7

Workshare - Workshare Platform with Desktop Sync and Mobile Apps
Managed Services
Winner:
---
Candidates:
Virtualization
Winner: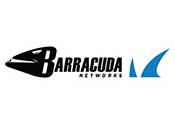 Barracuda Networks
- Barracuda Backup with Cloud LiveBoot
---
Candidates:

Condusiv Technologies
- V-locity VM Accelerator

Delphix
- Delphix Agile Data Engine 3.0

Eaton - 5P uninterruptible power system (UPS) – tower model

Kaspersky Lab
- Kaspersky Security for Virtualization 2.0

Microsoft
- Windows Server 2012

NComputing
- N500 Thin Client for Citrix HDX
Nutanix
- NX-3450

PernixData
- PernixData FVP

Scale Computing
- HC3x Platform

SimpliVity Corporation
- OmniCube

Unitrends
- Unitrends Enterprise Backup 7.0

VMTurbo
- VMTurbo Operations Manager

Zerto
- Zerto Virtual Replication 3.0
Printing & Imaging
Winner: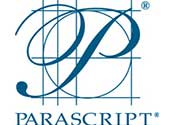 Parascript - FormXtra Capture
---
Candidates:

Xerox
- Xerox WorkCentre 7800 Color multifunction printer series

Xerox - Xerox WorkCentre 5800 multifunction printer series
Display – LCD/Signage/Projection
Winner: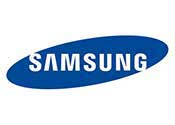 Samsung Electronics America, Enterprise Business Division - NC Series Cloud Displays
---
Candidates:

Epson America - BrightLink Pro 1410Wi
Hewlett Packard
- Z24i Performance Display

Prysm - Prysm LPD Display Solution

Samsung Electronics America, Enterprise Business Division - Samsung C Series LED-Backlit Displays
Handhelds – Retail/Specialty
Winner: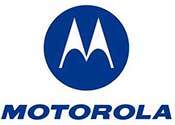 Motorola Solutions - SB1 smart badge
Handhelds – Smartphones/Tablets
Winner: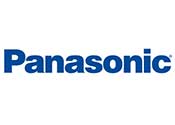 Panasonic System Communications Company
- Panasonic Toughpad FZ-G1
---
Candidates:
---
Hewlett Packard
- HP ElitePad 900 G1 Tablet

Samsung Electronics America, Business Division
- Samsung ATIV Tab 7
PC – Workstations/Desktops
Winner: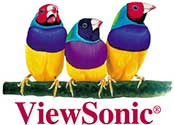 ViewSonic - SD-A245
Printer-friendly version
Email this CRN article